Activates:
Passion, Purpose, and Positive Performance
Januta has developed EQSQ™ that delves into all aspects of the Leader, Team or Individual.
Emotional Intelligence is the number one intelligence to activate for success. Feelings are an inner guidance system. Most individuals haven't learnt about this area or how to interpret their feeling language. Understanding this subtle area can make the difference between achieving goals and being burnout mentally and physically or energetically sustainable through challenging changing times.
You'll be able to quickly know what behaviours and interplays SUSTAIN or DRAIN you or your team.
This methodology looks at four aspects of an individual's life and relationships including:
The relationship with themselves
Work relationships
Family relationships
Social and world relationships
Through Januta's inquiry process, she quickly uncovers self-limiting blocks that impact happiness, health, finances, personal and work performance, and satisfaction in all domains.
Januta's coaching is holistic and the "Tool Kit" of concepts and techniques offered are designed to engage the individual's brain, emotions, intuition, and body to release fear and old belief structures from the inside out. This process activates an agile mind, passion, creativity, personal authenticity, and life flow in simple moments linking to the big picture success.
Activating high performance is one of Januta's key strengths. She is an experienced advisor to leading CEOS, entrepreneurs, business leaders, executives, individuals, families, actors, and athletes. Januta works closely with feedback measures throughout the program.
This could be the inspiration you need to know what it feels like to authentically lead a business and have that flow into developing positive personal relationships.
We are with ourselves 24 hours a day and what you do with that time will accomplish a career and personal life that is sustainable and limitless.
This coaching series is for you and/or your executives, teams, and organisation to be clear with your vision and the steps to sustain high performance through the ebb and flow of events with connectivity purpose, and passion.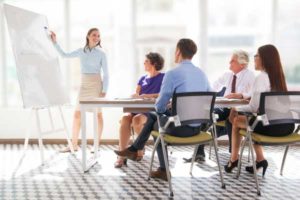 The EQSQ coaching program includes and requires at least:
2 x 1.5-hour sessions spaced Fortnightly
2 x 1-hour sessions spaced weekly
2 x 1-hour session spaced fortnightly
2 x 1-hour session
Passion and purpose activator process tool
The sessions are experiential
Creative journal
Fine point marker and coloured marker
NB: all coaching programs  involve consultation and are tailored to each person and may extend beyond this timeframe guideline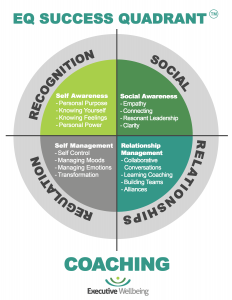 The EQSQ coaching program results in you gaining clarity on:
How to start, activate, sustain, and measure your team vision implementation strategies and success
Your own performance and development goals to deliver that vision
How you will maximise your strengths to benefit you and your team through advanced EQ awareness
How to know the subtle work-life boundaries and reshape situations quickly
When and how to trust your intuition and sustained balanced emotions in any situation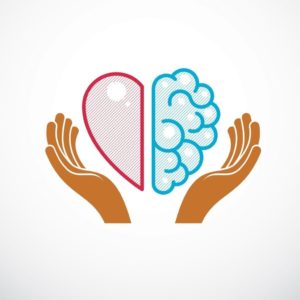 This coaching program is designed for you if you:
Want to authentically align your personal, family, work, and social value quadrants
Have a vision and are ready to step up into executive or senior leadership responsibility
Can't quite pinpoint that 'missing link' feeling and want to reactivate your performance
Have lost your passion purpose and energy and want to redirect your career
Want to improve your performance, communication, and ability to lead authentically
Want to enhance your creativity
Focused on driving significant growth or change in a team or business
What our customer has said
In the 8 years since starting my yoga practise and Executive Wellbeing EQSQ coaching and being guided by Januta I have achieved 3 promotions in my work and have moved overseas to Europe in an expatriate capacity. Even being halfway across the world from Januta I can practise yoga several times per week via online Yoga and have access to guided meditation and wisdom knowledge. Additionally, Januta is always available for a chat to provide guidance and support via Zoom, wherever and whenever needed. I do not hesitate when I say that Januta and "Executive Wellbeing's" EQSQ personal coaching and her unique style of yoga, have changed my life enormously in positive ways, improving my relationships, my work and career as I've become present in my "Vitality Zone" and have dropped off any mental spin, and I'm able to access a solutions orientated mind, no matter the complexity of the situation . Thank you Januta
Get in touch
Executive Wellbeing looks forward to assisting you and your organisation.