A Mindful Approach
At Executive Wellbeing, we believe that good health is good business.
Our approach is mindful, engaging, and multi-disciplinary.
We provide a suite of collaborative workplace wellbeing programs and workshops that improve active performance, likened to an elite athlete, but in a corporate fitness setting with a demonstrated
return on investment – starting with the Master Class Series!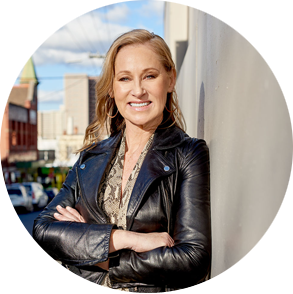 Meet Januta Ribinskas
Januta Ribinskas offers over 30 years of experience in the Human Resources and Health & Wellbeing Industry. She consults in human resource management, delivers the "Empower Your Organisation Master Class Series" of personal development workshops, organises international retreats, and teaches her personally developed "The Knowing Flow"® Vinyasa Yoga Sequences, Mindfulness, Meditation, and her renowned Transformational Breathing Programs.
After a long-term vision, Januta founded her well-being business over  20 years ago including Executive Wellbeing for the corporate market. This has resulted in enhancing the quality and sustainable performance of Executives, Individuals, Teams, and Businesses towards success on all levels.
Januta is regularly invited to speak and present for various events and conferences, features in the media, and as a writer for magazines and online health and lifestyle publications.
Starting with the Master Class Series – Januta Ribinskas provides a suite of Executive Wellbeing, evidence-based, collaborative workplace workshops and programs that demonstrate a return on investment.
Methodology
We've identified by working with our clients and through research that mental illness, stress, worry; personal, work-related, and relationship problems; ongoing sickness, and not feeling appreciated are common in the workplace. These impact individual and business performance. Executive Wellbeing works with our client's leadership teams and staff to identify their corporate DNA and then align and apply proven processes that deliver outstanding measured results – becoming healthier, happier, more focused, and more productive.

Get in touch
Executive Wellbeing looks forward to assisting you and your organisation.