Solution
In today's landscape, smarter employees that are more present and aware, become part of the solution.
At Executive Wellbeing, via the Master Class Series, what we provide are various solutions designed to –
#1 Implement Wellbeing imperative at your workplace
Address the cost to individuals, employers, and the health system by creating an imperative for action
Executive Wellbeing assists organisations seeking to achieve preventive measures that will improve executive and staff performance as well as reducing your 'low performing' staff costs.
#2 Lessons learned from implementation
Improve the 'Gold Standards' framework that can be found in Australian companies.
Executive Wellbeing aids organisations to demonstrate a return on investment for workplace wellness programs by delivering holistic service offerings.
#3 A call-to-action: Make Wellbeing "business as usual"
Prevent 'low performing' staff costs from spiralling out of control by taking a proactive approach towards wellness and improving the workplace culture. In today's landscape, smarter employees that are more present and aware become part of the solution.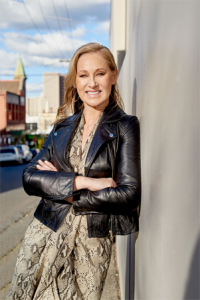 Januta Ribinskas
Founder – Corporate Performance Coach
Founder of Executive Wellbeing
Over 15 years of Senior Management in Human Resources
Positive Neuroplasticity Training – Dr. Rick Hanson, 2018
Food as Medicine – Monash University 2020
Diploma of Classical Yoga – Australian College of Classical Yoga, Swami Shantananda Melbourne -2002
Level 1 Psych-K ™2006 – Corporate Performance Coach
Empower Your Organisation – Series of Workshops
Senior Member of Yoga Australia (YA)
Senior Member of Meditation Australia
Teacher of Stillness Meditation – 2002
Transformational Breathing Facilitator Melbourne – 2003
Teacher in Japanese Jikyo Jutsu Karu Kastanagar – 1985
Zen Shiatsu Karu Kastanagar – 1985
Elite Athlete – Swimming – Gymnastics
Januta's education expands to workshops and lectures with Western doctors including
Dr. Rick Hanson, PhD – Psychologist, Author, Training Positive Neuroplasticity -2018
Dr. Craig Hassed – Associate Professor, Monash University- 2013
Dr. Joe Dispenza – Author, Professional Training and International Coaching 2007-2019
Dr. Bruce Lipton – Cell Biologist, Author, Professor, and International Speaker -2013
Dr. Dan Siegel – Author, Neuropsychiatrist, Interpersonal Neurobiologist -2016
Dr. Rob Williams – Originator of Pysch-K -2006
Corporate Background
With over 30 years of experience and offering an integral approach, Januta helps employees and businesses achieve their full potential.
Januta Ribinskas has over 30 years experience in the Human Resources and the Health and Wellbeing Industry
She consults in human resource management, delivers the "Empower Your Organisation" Master Class Series of personal development workshops, organises international retreats, and teaches her personally developed "The KnowingFlow"® Vinyasa Yoga Sequences, Mindfulness, Meditation, and her renowned Transformational Breathing Programs. After a long-term vision, Januta started her business  20 years ago with Executive Wellbeing for the corporate market.
Januta is regularly invited to speak and present for various events and conferences, features in the media, and as a writer for magazines and online health and lifestyle publications. She is the author of Wisdom Enlightenment for the Corporate Hippy and Everyone Else.
As a result of a long-term vision and journey, discovering self-empowering wisdom, knowledge, and techniques, Januta has, for the past 20 years, enhancing the quality and sustainable performance of individuals and businesses towards success on all levels.
Starting with the Master Class Series – Januta Ribinskas provides a suite of Executive Wellbeing collaborative workplace programs and workshops that demonstrate a return on investment.